EdTech Trends 2019
In this digital age, children are surrounded by gizmos and gadgets. It is well known that they become more involved in the subject when technology is integrated into lessons. Educators have acknowledged that it is best to bring these new age tools to right use – for education. This is where education technology, popularly known as EdTech, comes into play. EdTech entails employing digital technology to facilitate the process of learning.

Learning lessons from textbooks is soon going to be the thing of the past. From using the computers for explaining the concepts of physics to the submission of assignments online, the education world has wholeheartedly espoused technology to enhance the learning experience.
On that note, let's have a look at EdTech trends for 2019 which will reshape the education landscape.
Smartphones
Many schools have adopted smartphones as a critical facilitator of learning in their institutes. Entab's CampusCare® school management mobile app – presently being used by more than 1,300 elite schools – brings educators, parents and students on a single platform, allowing a healthy, detailed and timely communication among them.
In this day and age, smartphones come with touch, feel, sound, light sensors, gyroscope, accelerometers and a whole lot more capabilities. When these capabilities will be put to use, they will become a real and handy way of Experiential Learning Solutions .
AR and VR
Augmented Reality (AR) is the integration of digital elements with the user's environment in real time usually by using the camera on a smartphone. It can be put to use for explaining a topic of interest as well as providing additional information to students. On the other hand, VR creates an entirely artificial environment. With it, you can swim with jellyfish and sea anemones in the middle of the coral reef.
Breaking the shackles of space and time, augmented reality (AR) and virtual reality (VR) have already proved their mettle in the fields of gaming and entertainment. The success of Pokemon Go, 2016's most downloaded iPhone app, made educators worldwide realise the potential of AR technologies in education. They inferred that similar techniques can exhort students to explore their surroundings and will boost their visual literacy, problem-solving skills as well as metacognition.
With AR and VR being used, grasping of crucial concepts in subjects like science and maths will be significantly easier and firmer. In 2019, we can see them becoming an essential part of classrooms teaching, providing engaging content for students.
Google Cardboard, the dream of having Virtual Reality in classrooms is very likely to become a reality in 2019. Microsoft's new affordable Mixed Reality (a hybrid of both AR and VR) headsets with body-motion sensors are also making it easier to deploy AR and VR in classrooms.
Massive Open Online Courses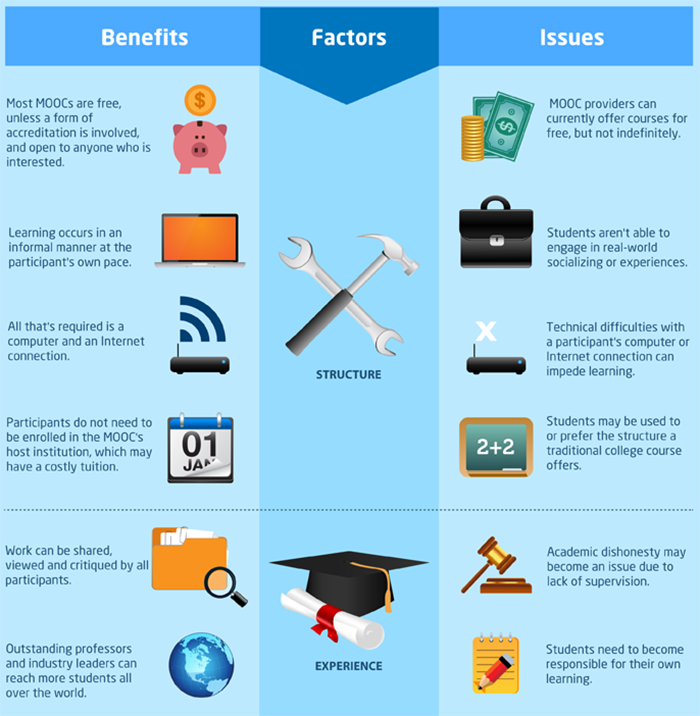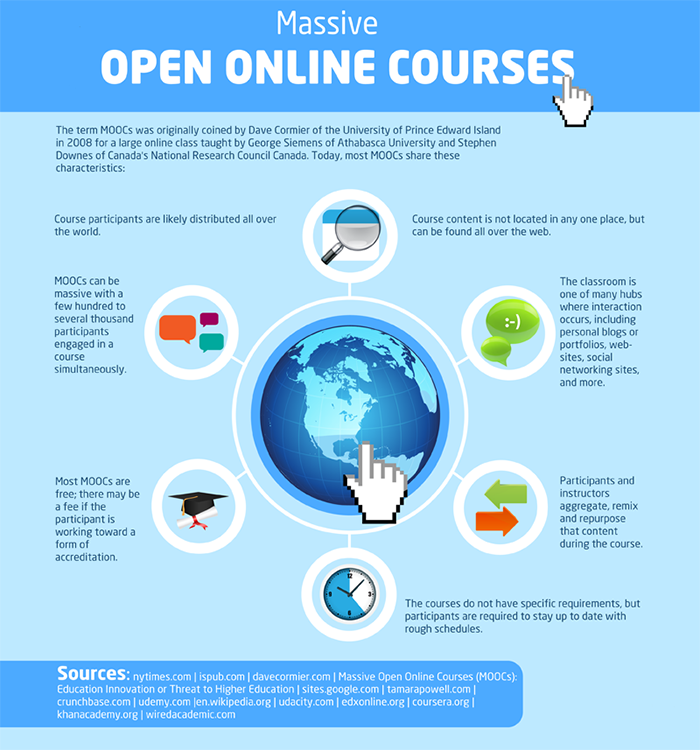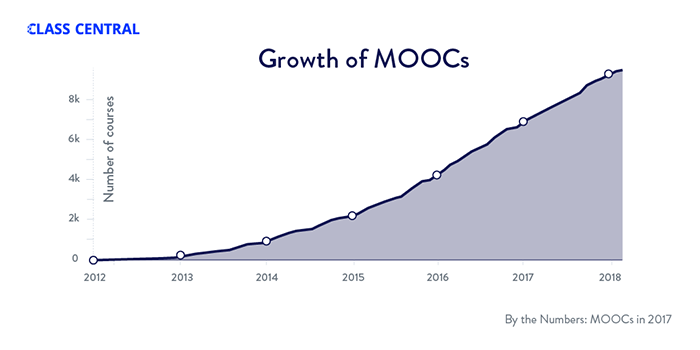 Currently, Khan Academy, Coursera, Udemy, and Ted Talks are among the top players in the online learning industry that have proved that easily-accessible education is a big hit. Thus, in 2019, we can expect to witness EdTech taking basic education to the last mile. With cloud computing taking centre stage, the way education is delivered might change completely. From a high-tech urban building to a remote village, a cloud computing-based MOOC platform can turn any place into a classroom.
Makerspaces
Makerspaces are collaborative physical spaces where students can learn and create. The traditional libraries, which come with many limitations, might just get replaced by these makerspaces. To see it another way around, these centres will enable students to experiment with the things they learn by reading in libraries. These centres will make learning a whole new experience altogether.
Makerspaces will be a key trend in 2019. These shared spaces will be equipped with a myriad of start-of-the-art technologies and other tools such as 3D printers, augmented reality, virtual reality, internet of things and digital encyclopedias to inspire students to become innovators and entrepreneurs. This will draw in students of all ages to collaborate and learn more.
AI and Big Data
While analytics is going to take the centre stage when it comes to measuring student's performance, artificial intelligence (AI) will help in choosing an action based on such performance.
AI is capable of tailoring the structure and pace of the curriculum according to a students' capabilities. AI-driven algorithms will enable creating behavioural models by analysing key data sets like annual results and progress reports. Analysing these, AI will develop a deeper understanding of the capabilities of each student and will suggest a learning plan based on the capabilities. This will help students learn at their own pace, and therefore, the 'one size fits all' philosophy, which has been commonplace in education, will soon get eliminated.
Video Content
With increasing internet penetration, Indians are getting more comfortable with video content rather than text or images. With higher speeds and increase in bandwidths, streaming high-quality videos has become seamless in India.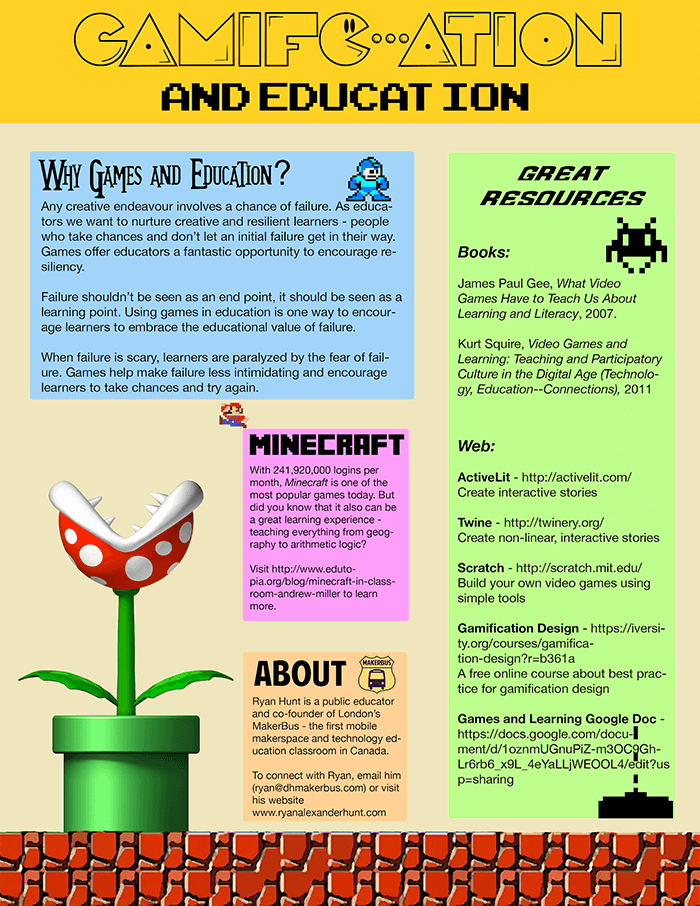 Robotics
Robotics will cover the majority of the curriculum by 2021. With the growing popularity of robotics, comes the rise of coding and programming. Coding is the new second language. To stimulate computational thinking, integrate coding across subject areas. Robotics, when fully deployed, can make it much easier and efficient for the students to learn routine nature concepts. This will enable teachers to focus more on deep learning and research.
For instance, students need to do multiple experiments in their course. Robots can be used as stand-ins for humans, for conducting studies. These days, medical students use robots with realistic internal organs for training, instead of a human body.

Therefore, it is foreseeable that more and more people will study using video platforms in the coming year. What this does is it cuts down the cost of education immensely, for both students and teachers. Students, who cannot move outside their homes or workplaces for learning, can use video platforms in their available time.
Robotics
Robotics, the leading trend in all sectors will cover the majority of the curriculum by 2021. With the popularity of robotics comes the rise of coding and programming. Robotics, when fully developed, can make it much more relaxed and efficient for the students to learn routine nature concepts. This will enable teachers to focus more on deep learning and research. Students can carry out simpler tasks on robots by assuming as if they are doing these on humans.
Real-Time Analysis
With technology becoming a mainstream phenomenon in education, term-to-term evaluations might become a thing of the past. With analytics, educators will be able to make real-time decisions about student's performance. To understand student comprehension and performance, analysing the pattern of the students for the questions they ask about a particular topic is essential. Examining the viewing behaviour of the students for the problems they pose about her course content is vital to understanding student comprehension and performance.
Evaluation and ranking of students will become even more efficient, which will enable teachers to spend more time on teaching rather than assessment. Further, the time saved by that will allow teachers to devote more time to research, comprehending areas of difficulty and innovating new types of methodologies catering to the specific needs of the students. Parents and students will also be able to track their performance and can further make changes in their study methods.
Wearables
Wearables are opening new possibilities and opportunities in every sector. We have already seen that they have proved to be a revolution in the physical fitness sector. These devices have a humongous potential for the education sector also.
Wearables can help in real time data tracking within a campus. Further, receiving feedbacks via wearables will be much faster than any other means, and it will make experimenting with new tasks very fluid. Real Time data aggregation can help students do better self-evaluation and adjustment.
All in all, the education sector is being digitised like never before. From an increased emphasis on smart classrooms to make learning more alive - it has come a long way. Therefore, the time where EdTech is no longer a luxury but a norm in the classroom to provide holistic education has arrived.