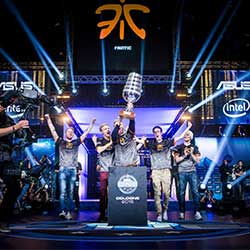 Can eSports gaming be a career?
Early on, clans of players used to form teams online and play for entertainment. Exploding in popularity, around 4,000 eSports competitions are held every year with over ₹700 crore in prize pools.
Today, if you are adept at Counter-Strike: Global Offensive (CS: GO), PUBG, DOTA 2, or any other sought-after competitive video game, you can probably sign a deal to play with one of the professional eSports teams and make a substantial amount to compete in professional tournaments.
Playing in these teams is an excellent opportunity for young players, as they get to travel the world, compete against other players for big prize money and are regarded as sports stars by thousands of eSports enthusiasts.