School Mobile Apps
Now reduce the time spent on various task of administration by mobile apps.
School mobile apps are essential for smoother administration of any school. Equipped with modern-day technologies such as data analytics and machine learning, CampusCare® School Mobile Apps have recorded more than 4 Lakhs installs and 4.3 Star rating. Our school mobile apps are seamless, robust, and user-friendly. CampusCare® school mobile apps improve collaboration among the stakeholders and reduce the time spent on various tasks of administration. Stakeholders can perform multiple operations while on the go!
This is a busy world and everybody's always on the go, hence our mobile apps help in accessing information anywhere, anytime. Parents can easily stay updated with their ward's performance, right from receiving notifications for home assignments to viewing their report cards. This further helps in improving the performance of their child. Teachers can share assignments and important information to the parents. The school management app can closely monitor and record all the necessary details such as student information, staff details, keep track of school system equipment, and a lot more to streamline the daily administrative jobs. The principal or the head of the school can view the entire functioning of the institute, right from classroom content to the payrolls of the entire staff.
CampusCare® : A robust school Mobile app that connects all stakeholders on a single platform, school mobile app streamlines different administrative tasks. Multiple operations such as staff management, student information management, and fee payment can be done in just a single click. The app allows accurate planning and decreases time spent on managing inventory. In a nutshell, various administrative jobs can be performed in less amount of time, irrespective of the location of the user.
CampusKidz™: A pre-school ecosystem is very much different from that of any other school. To cater to the requirements of a pre-school, we have specially developed CampusKidz™. The app addresses the needs of a pre-school by deftly understanding its goals and aspirations. The app is designed to work in harmony with the school ERP software, connecting all stakeholders.
Key Features of School Mobile App
School app has become essential for the smooth functioning of schools today. The app helps connect all stakeholders on a single platform and streamlines the tasks of administration. Below are some of the key features of school app.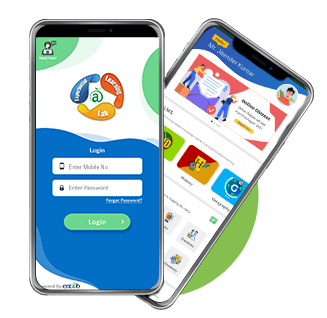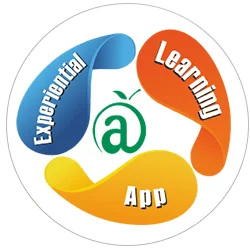 i2 Experiential Learning Solutions
CampusCare® Mobile App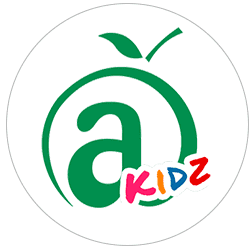 Campuskidz Mobile App
Management Mobile App For Parents
CampusCare® management mobile app for parents is a tool that serves as a single point of reference for parents. The app centralises all the school-parent interaction and lets parents stay updated with their ward's day-to-day activities. Parents can receive assignments, homework, and circulars, keep track of their child's attendance, do online fee payment, view report cards, and a lot more with the School Management App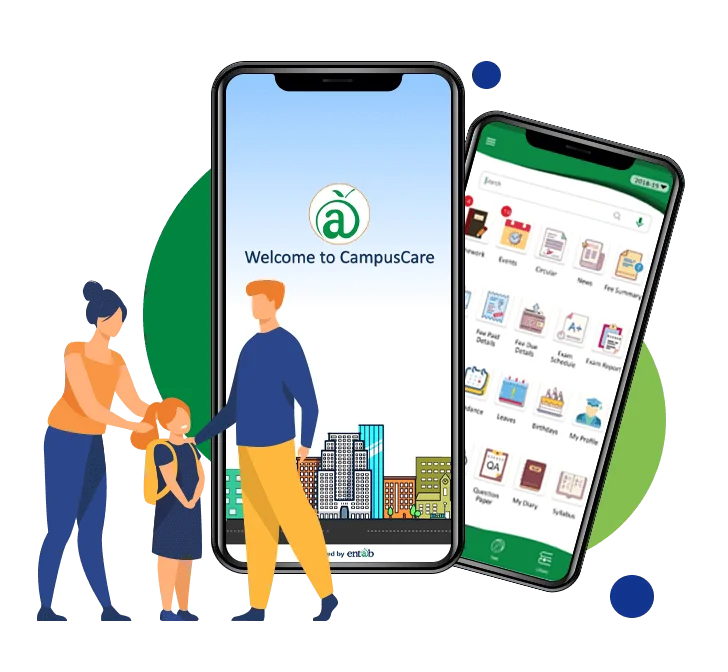 Management Mobile App For Teachers
School management mobile app for teachers acts as a bridge between parents and teachers. CampusCare® mobile app allows teachers to post pictures and event information that helps them interact with parents in a better way. Be it sending assignments and remarks through SMS, or marking attendance, teachers can use the app for sharing all the necessary information. Furthermore, they can apply for leaves, check their payslips, and view their official information.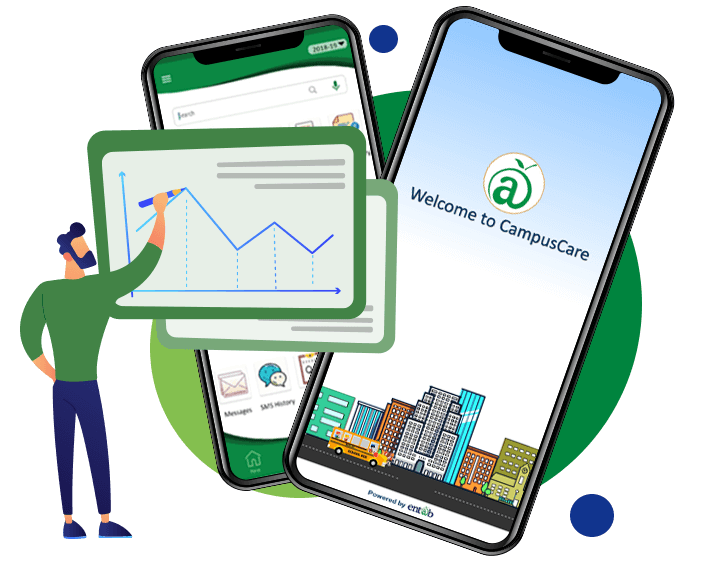 Management Mobile App For Principals
CampusCare® school mobile app for principals allows the head of the school to view the overall activities of the school- student information, classroom content, calendars, etc. on their mobile phones. It only takes them a single touch of a button to reach out to parents, management, and teachers. Right from the payrolls of the school staff, to the strength of the school and daily attendance, the principals can view everything with the help of the mobile app for principals.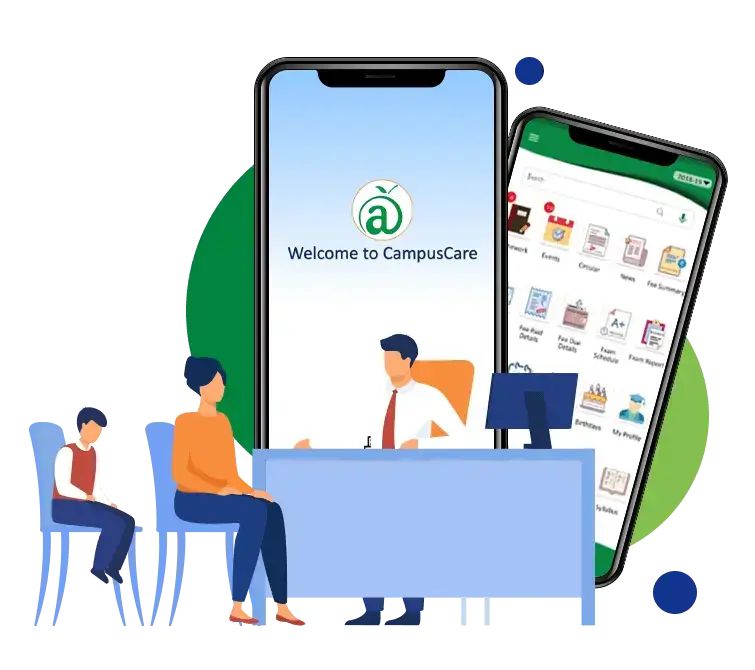 Management Mobile App For Admin
The mobile app for management lets the school management perform and manage all the tedious administrative tasks with the ease of a cell phone. It gives the management quick access to important details such as student information, attendance, news, fees, library transactions, login history of parents, etc. for better functioning of the school.